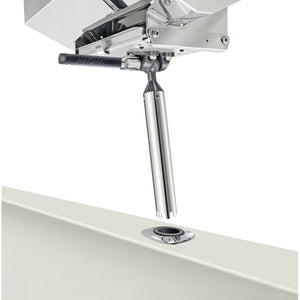 LeveLock All-Angle Fish Rod Holder Mount
The LeveLock fish rod holder mount is Magma's most popular mount and is constructed of marine grade Stainless Steel tubing and anodized Aluminum components. 
These components have been hard anodized to aircraft quality for extremely high corrosion resistance.  With an increased adjustment range and sturdy draw tight handle design this heavy duty mount is the strongest, most corrosion resistant and most versatile mount available on the market.
Compatible With:
 Rectangular Grills and Single Mount Tables
*Sold as an Individual 
Owner's Manual (pdf)