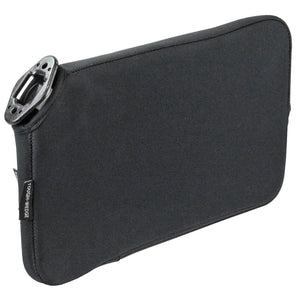 RAM Seat Tough-Wedge Accessory

The Tough-Wedge™: is a seat wedge mount that fits in the gap between the vehicle seat and center console; allowing easy access and operation of your mobile device. The Tough-Wedge™: can also be used for back-seat applications, inserted into the pockets located on the back of the front seats. For capturing video on the go, place the Tough-Wedge™: in your backpack with a RAM camera mount. The included diamond adapter contains the industry standard AMPS hole pattern that allows attachment to a variety of RAM mounts. Hardware included to attach the Tough-Wedge™: to the mount.

Tough-Wedge™: Dimensions:

Length: 13.25"

Height: 8.25"

Depth: 1"

Inside Wedge Depth: 0.375" - 0.875"