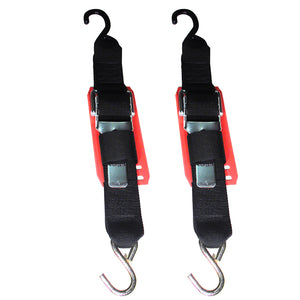 Paddle Buckle Trailer Tie-Down with Vinyl Pad - 2" x 2' - Pair
This 2" x 2' popular tie-down system is made with a 2" paddle buckle, polypropylene belt and protective pad with hook and loop closure and vinyl pad for additional boat protection. It features American made heavy vinyl coated top hook and zinc plated bottom hook. 1,000 lb. capacity - sold in pairs.
Specifications:
Length (Feet): 2'
Diameter (Inches): 2"