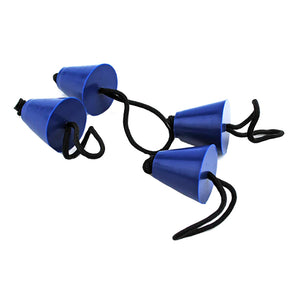 Universal Scupper Plug Kit
Solve the problem of unknown sizes of lost scupper plugs with the YakGear Universal Scupper Plug Kit. Scupper plugs act as a sealant to the self-bailing scupper holes to keep extra water out of the cockpit of your sit-on-top kayak.
These plugs fit any scupper hole with a circumference ranging from 3/4 inch to 1-1/2 inch. Orders will be in increments of 4 pieces.
Features:
Universal scupper plugs fit any scupper hole ranging from 3/4 to 1-1/2 in.
Each kit contains 4 scupper plugs
Instructions included
1-year warranty